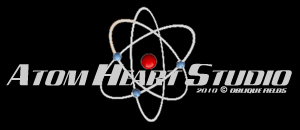 DOLBY A 301 - ORBAN 'S EQs - WEM
& vintages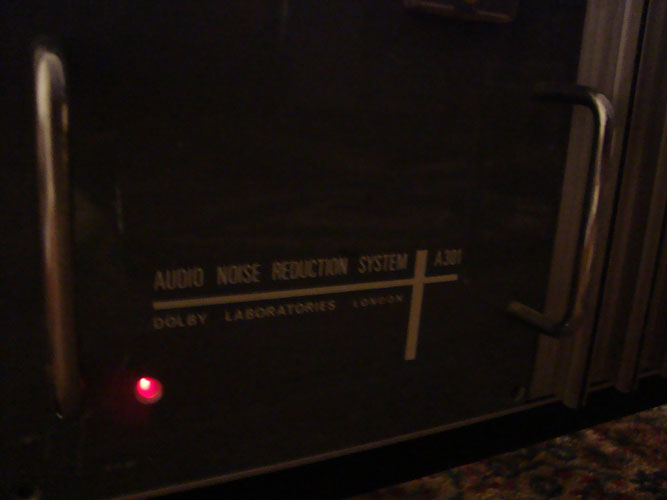 DOLBY A 301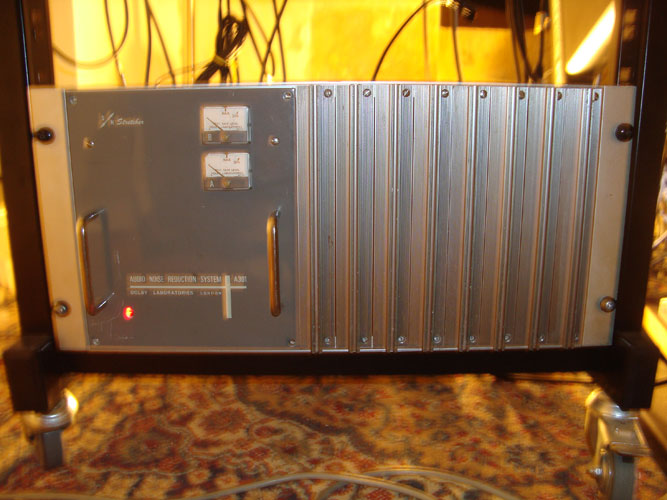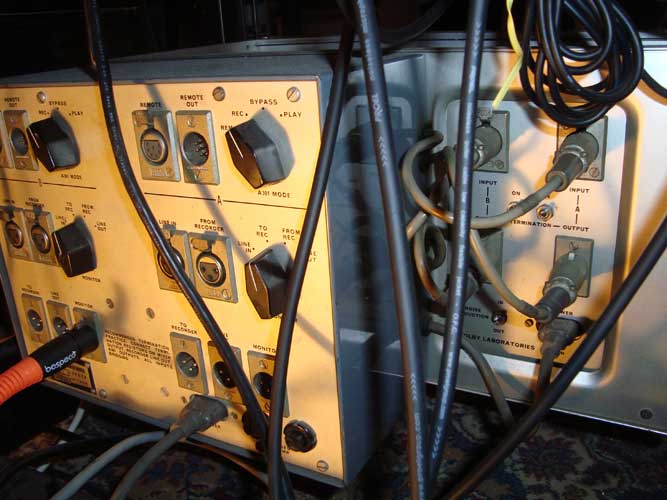 DOLBY LABORATORIES INC. DOLBY SYSTEM A - Type Model 361 noise reduction unit with module CAT. 22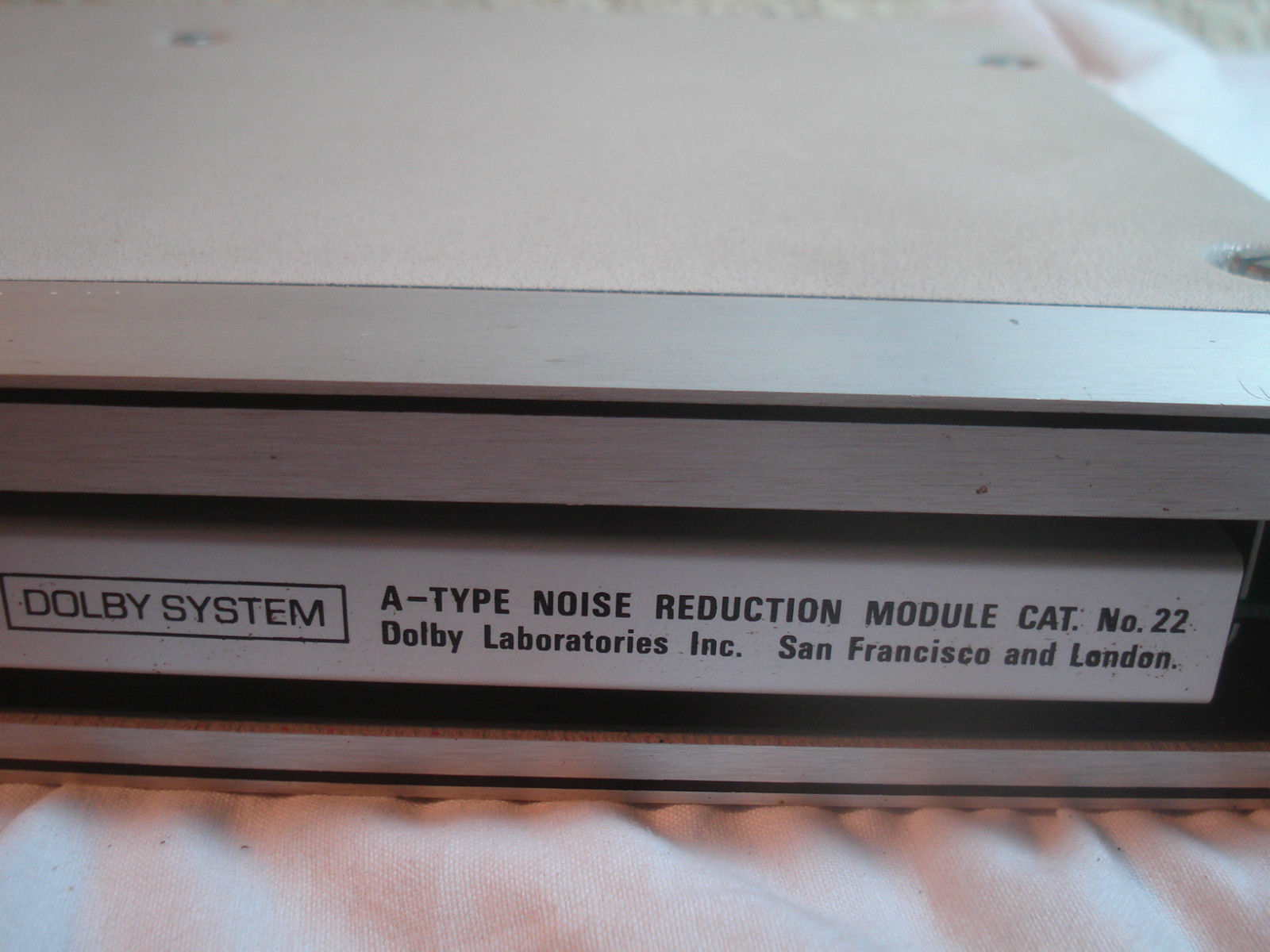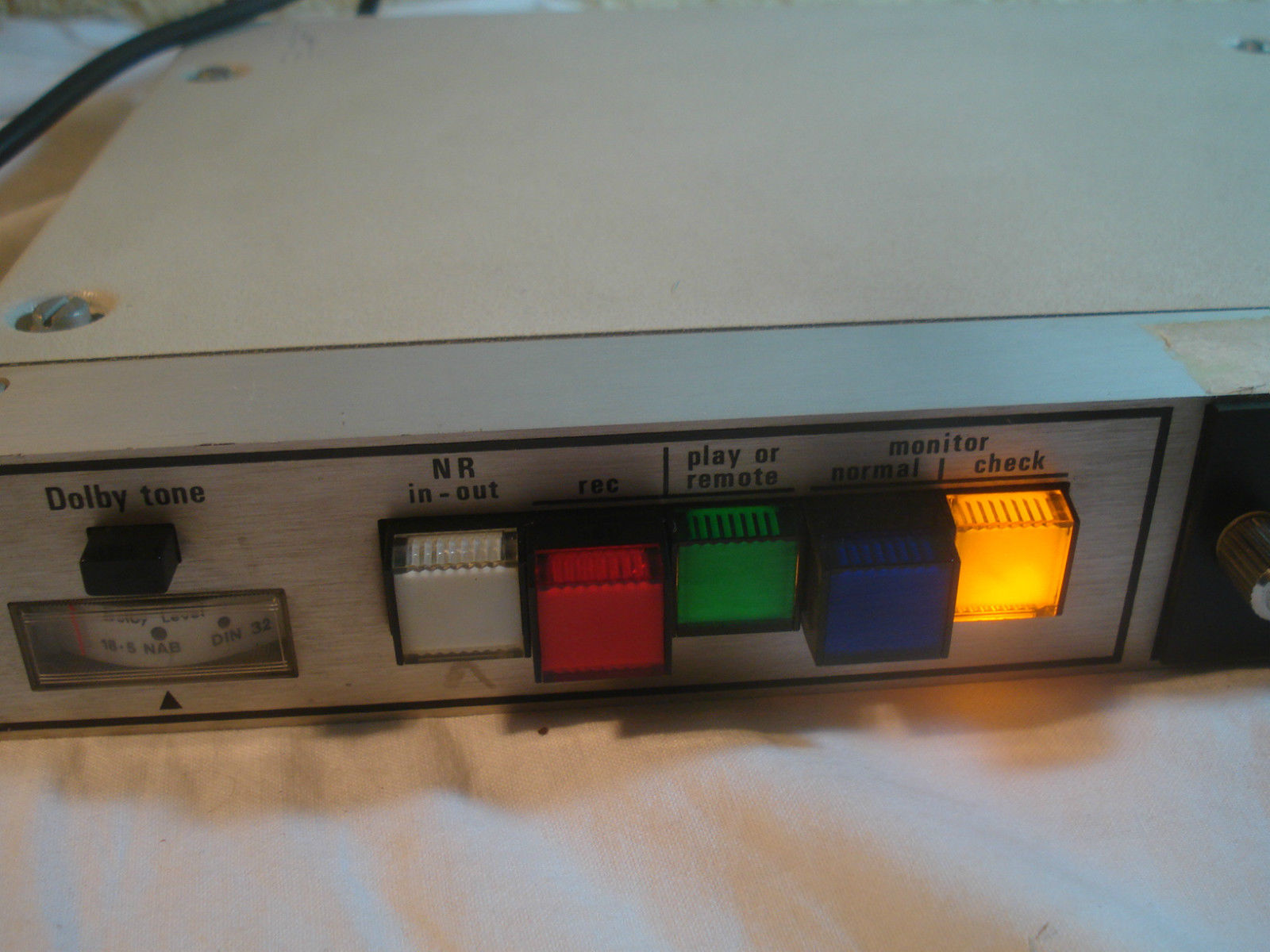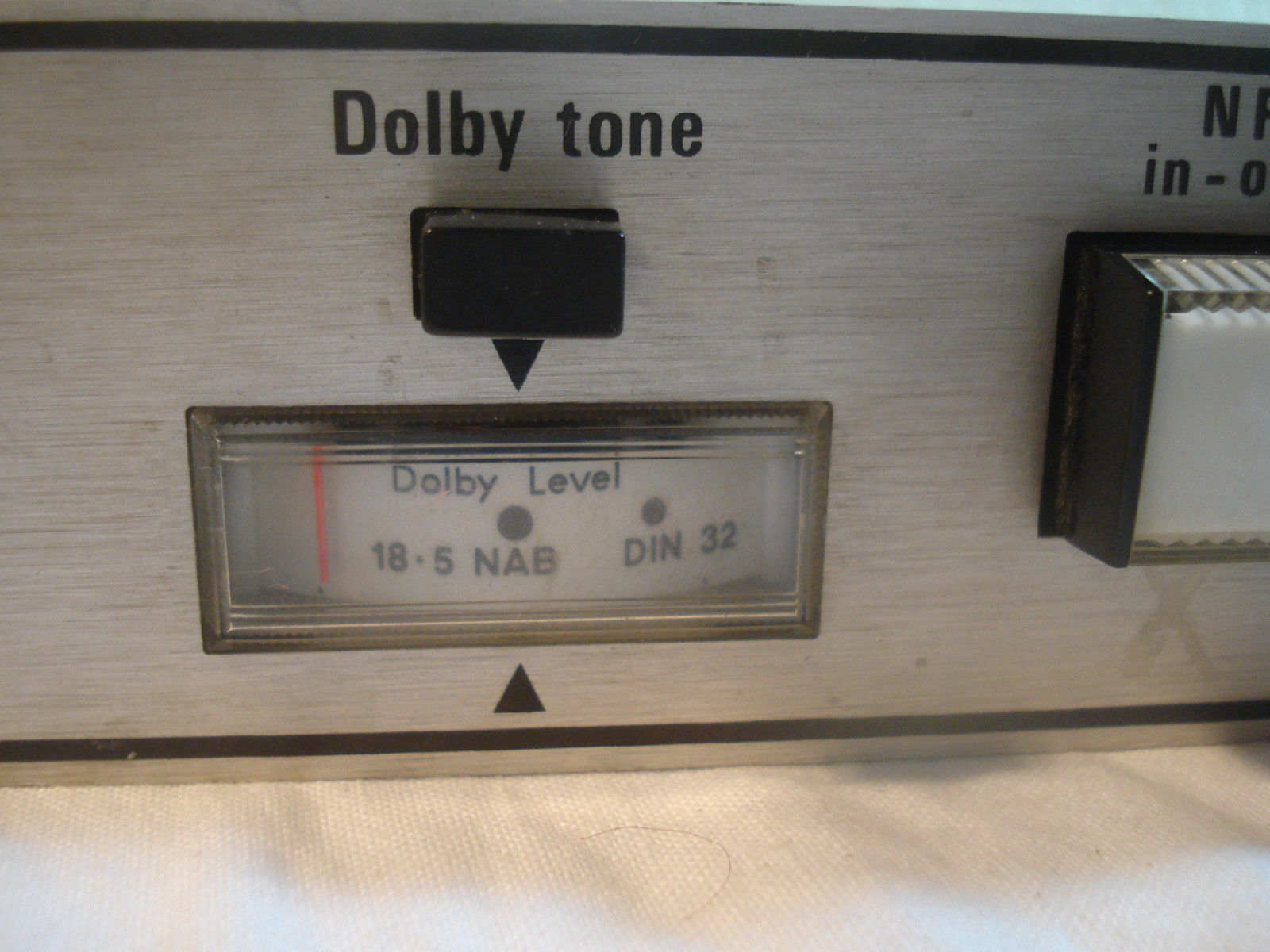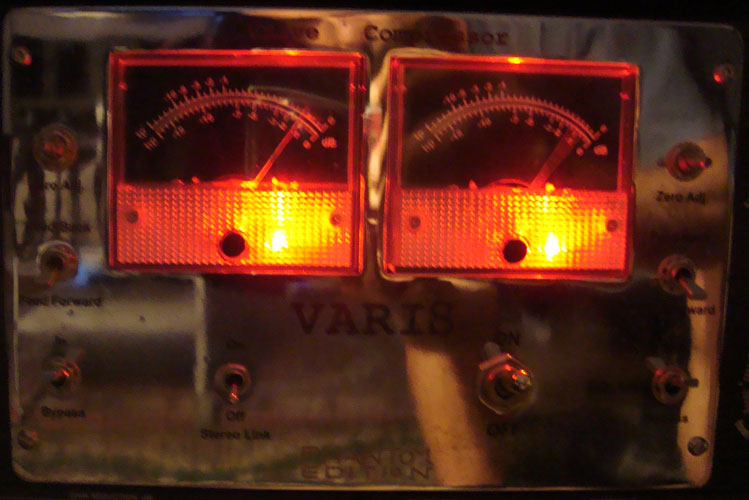 VARIS Vari MU Tube Compressor HCL - Phantom Ediction -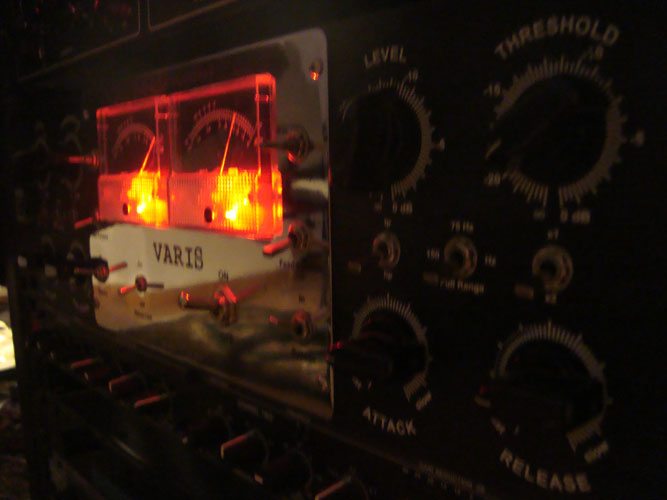 ORBAN 622_Manual.pdf - - - ORBAN 672A_Manual.pdf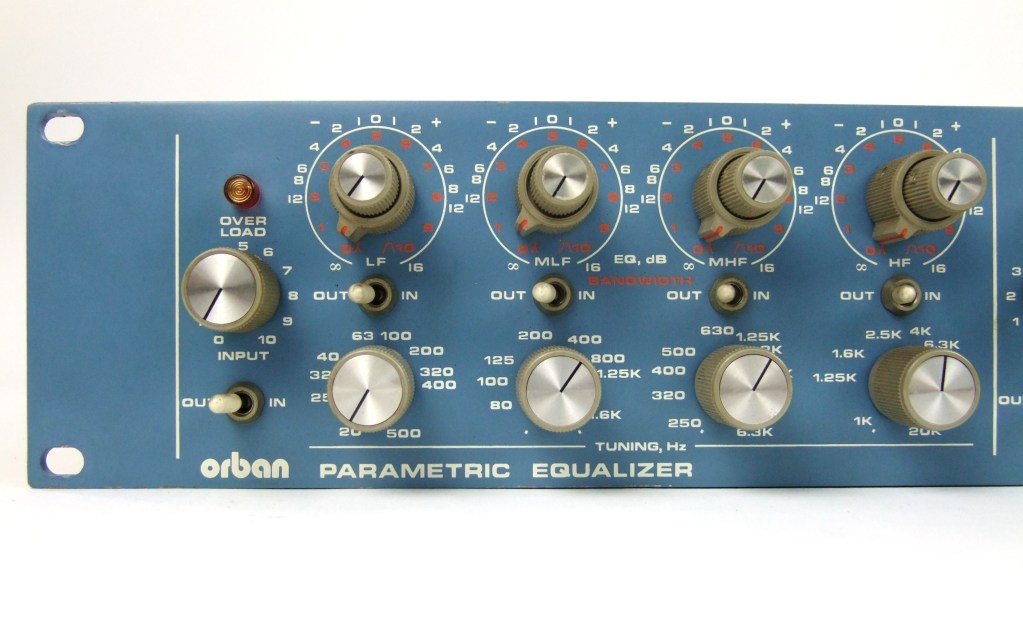 Characteristics
The Orban 672A is a parametric EQ in the form of a piece of outboard gear that is not rackable in your traditional sense. They will fit within the API lunch box but aren't the standard rack size. The 954 is an all analog piece of gear and it is unique because it has the capabilities to be automated, although I've never ventured into this portion of the unit.
Utilization
The configuration is very easy to understand and figure out as it is your basic EQ, with three bands in total - high, middle, and low. You can set your frequency for each with the bottom knob, and set the gain or cut with the top. I don't have a manual for the API Audio 954, but if you have any experience with EQs at all you shouldn't need it as the unit is easy enough to figure out how to use without it.
Sound Quality
The sound quality of the Orban 672A is extremely crisp and clear, and won't color your sound beyond what you set it to do. It is suitable for all types of instruments, and I typically use it for electric and acoustic guitars, bass guitar, keyboards of all kinds, and both lead and back up vocals. However, it is rare that I will track with this, as I like to go back and add EQ later during the mixing stage. The Orban 672A does its job effectively and does it with a top notch sound quality.
Overall Opinion
I've been using the Orban 672A for about three or four years and it has become one of my favorite pieces of outboard gear in terms of equalization. It has both the ease of use and top notch sound quality that you have come to expect from API gear. These are very rare and will cost a decent amount of money if you can find one, but if you have access to them at a studio, they are absolutely worth using. This being said, I wouldn't suggest picking these up if you are a home studio owner looking for a single EQ to track or mix with, as it is just too expensive. All in all, another stellar piece of gear from Orban.
http://en.audiofanzine.com/parametric-eq/orban/672A/user_reviews/r.88047.html
EKO Super Junior A
EKO Super Junior A, and old combo organ made in 1979 in Italy! Sounds horrible, in an absolutely excellent way
Fuck pressure sensitive keys and programmable features, this baby's all analog sweetness
WEM
Mixer WEM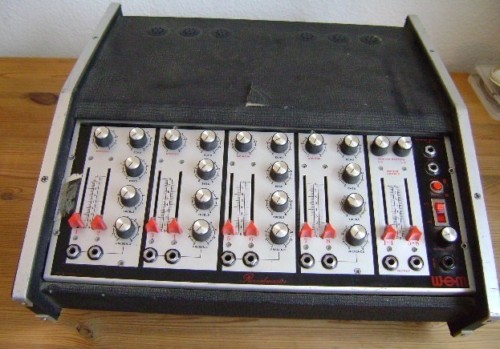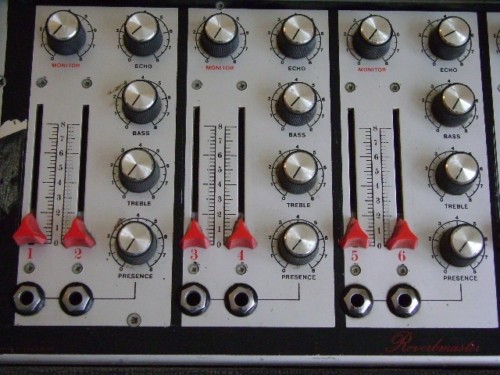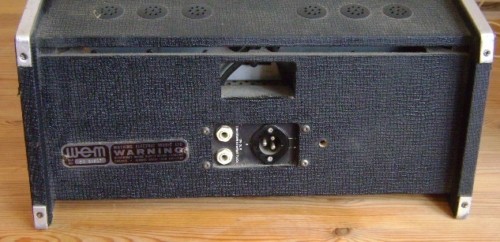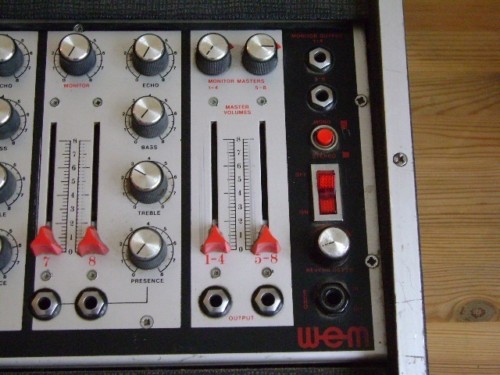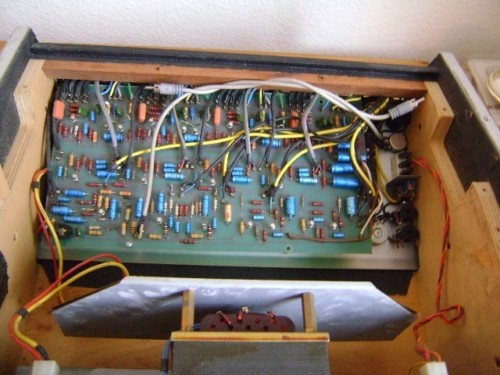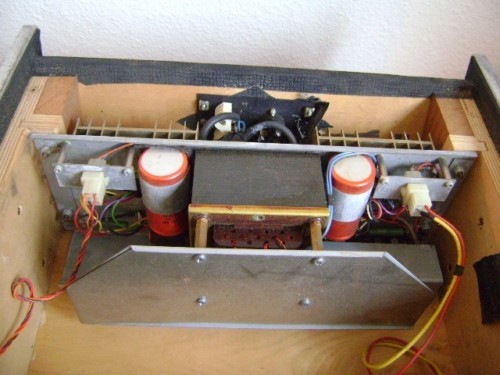 Mixer all tube by Geloso G 290 V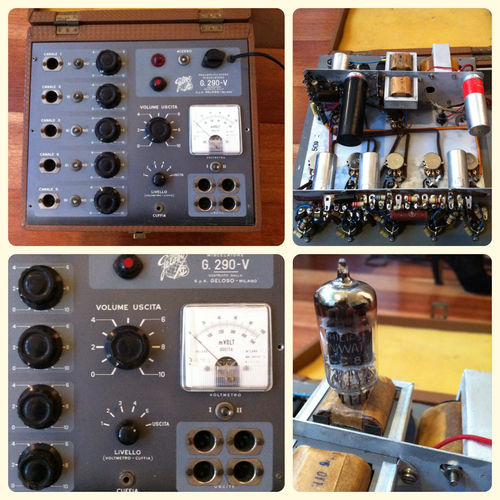 Echolette SE 200 A Powermixer Volltransistor Echo 1970's Vintage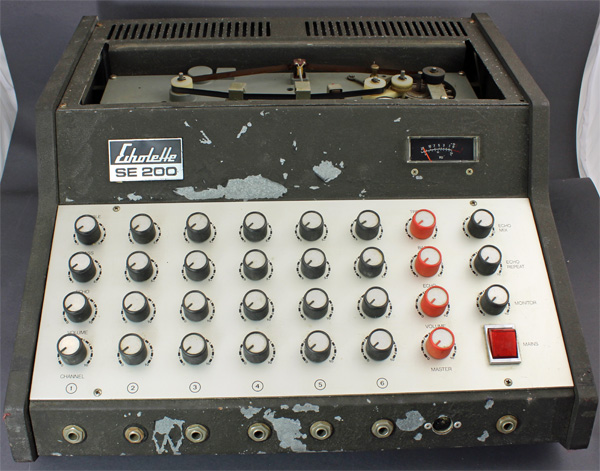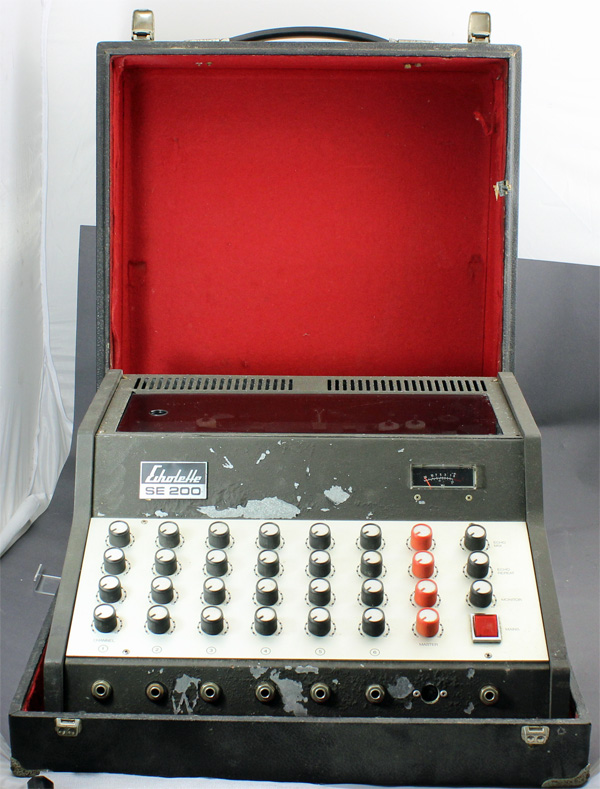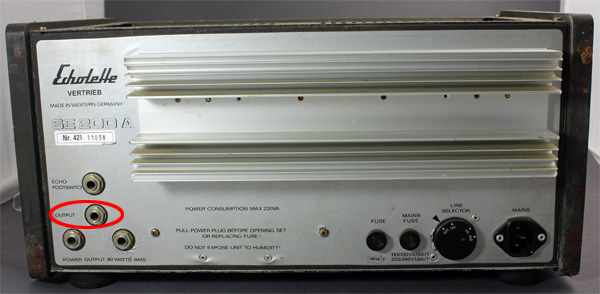 Marke: WEM Echolette
Modell: SE 200 A

1973
Echolette SE 200 A Powermixer Volltransistor Echo 1970's Vintage
6 getrennt voneinander mischbare Kanäle
1 Monitorausgang vorne
3 Output Ausgänge (markierter Output funktioniert nur wenn Stecker halb eingesteckt, siehe Bilder)
80 Watt RMS
WEM Audiomaster Mixer 1973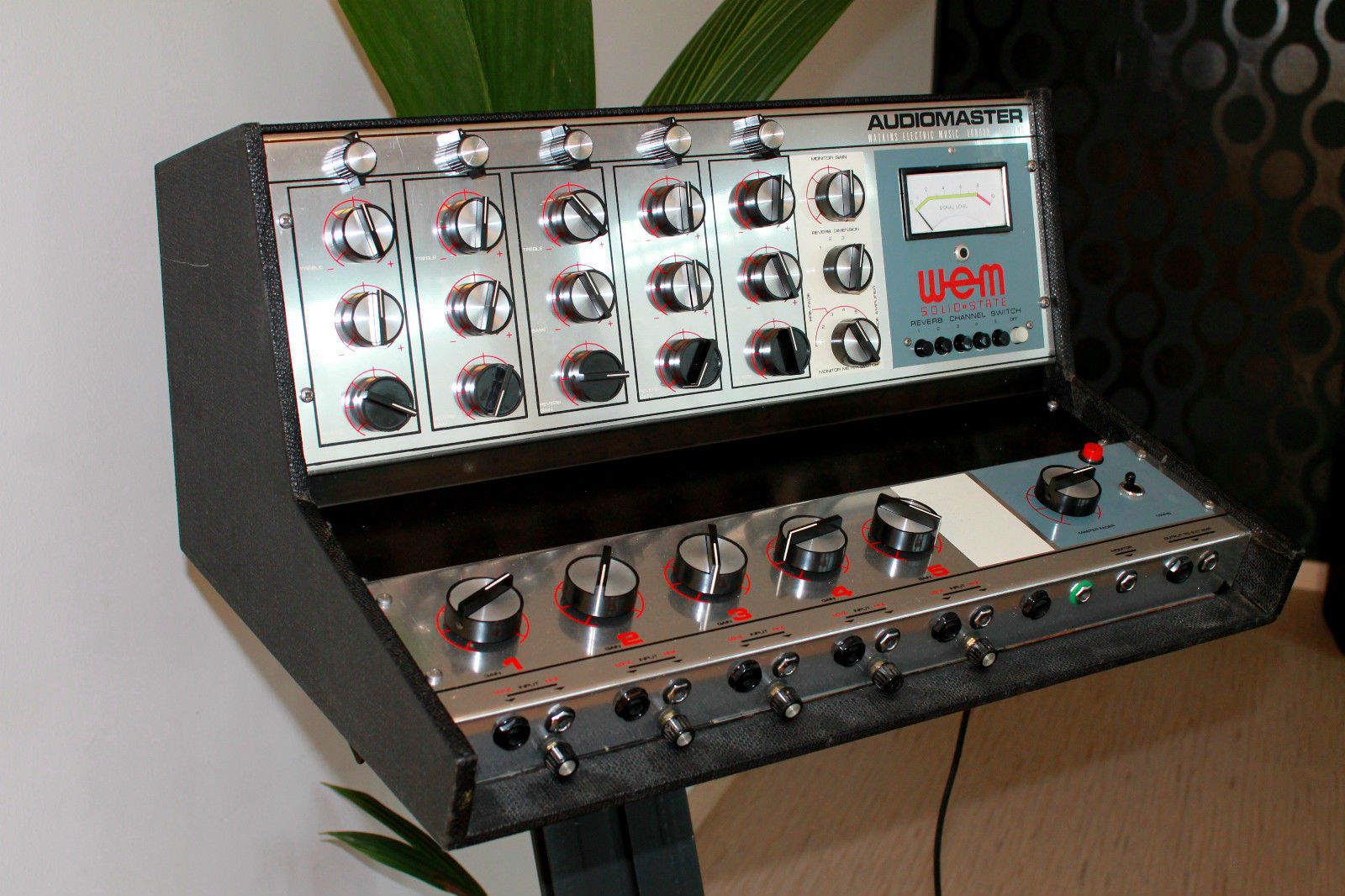 Grösse: 64 x 33 x 50 cm
Gewicht: 22 kg.
Preis: 1.990 DM in 1973

API 312 Custom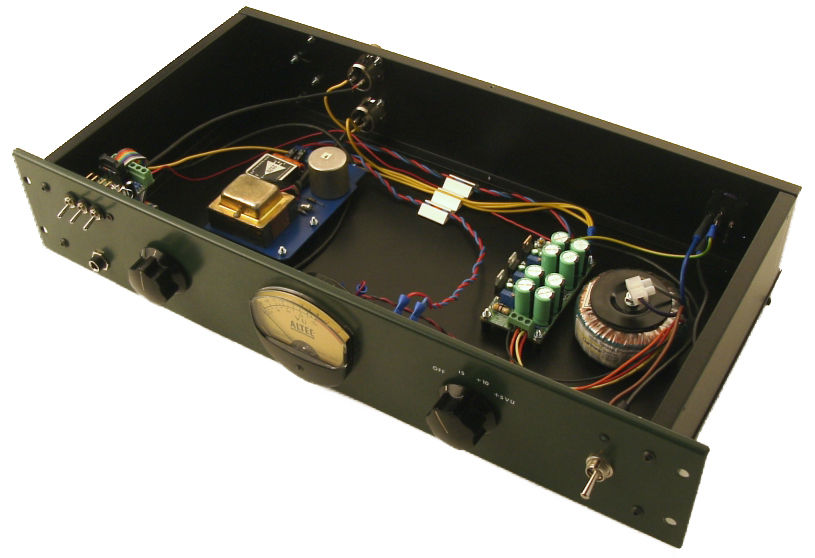 - Original 1970s API 312 card purchased from David Kulka
- Married with an old 2 RU 19" Altec meter panel
- Mic Pre with instrument DI, main O/P, monitor O/P at -6 dB rel, separate meter input.
- PSU, DI, Meter buffer etc. components from JLM Audio
- Min amplification ~35 dB, max. ~65 dB
- Flat frequency response from 20 Hz to 20kHz +/- 0.2 dB
- 2 years of warranty on labour and JLM parts, no warranty on the meter and the card due to age
ALTEC 1612A Limiter/Compressor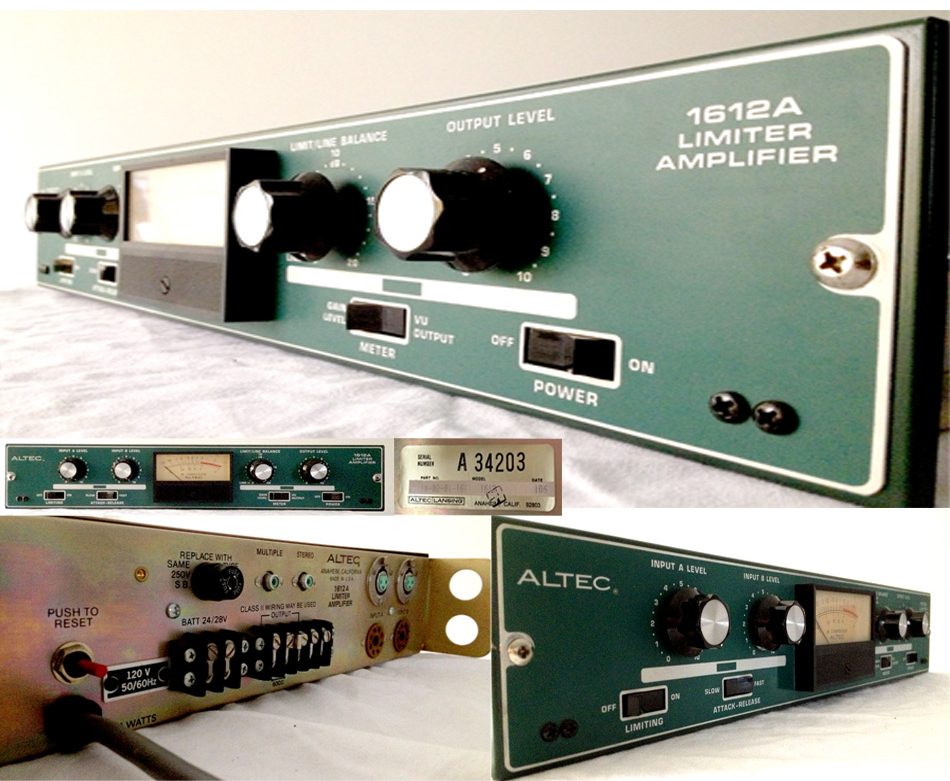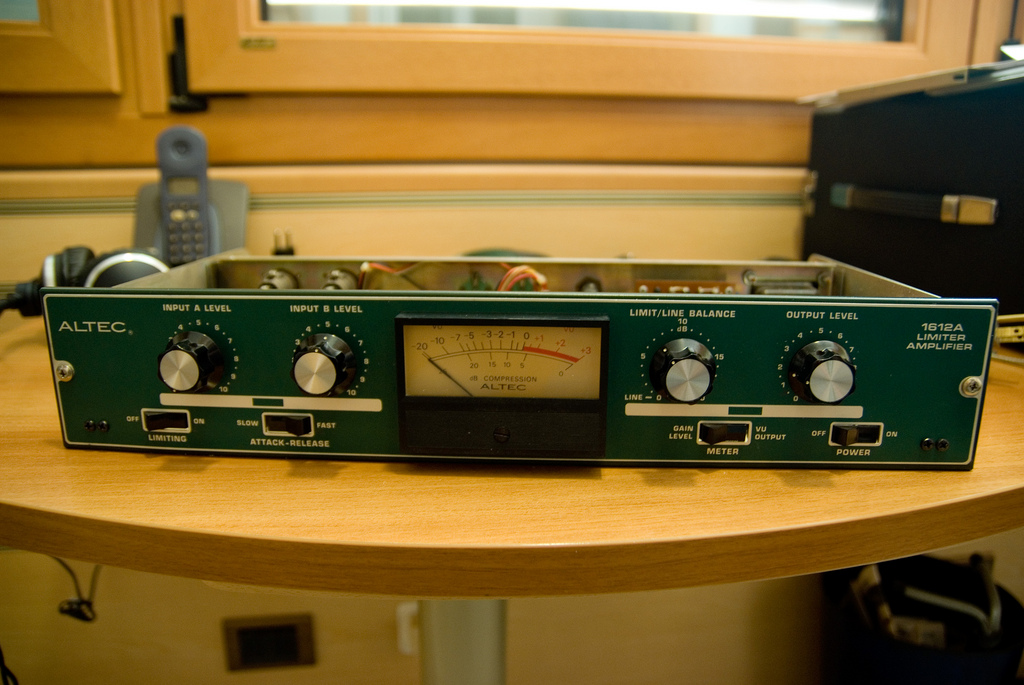 ALTEC 1591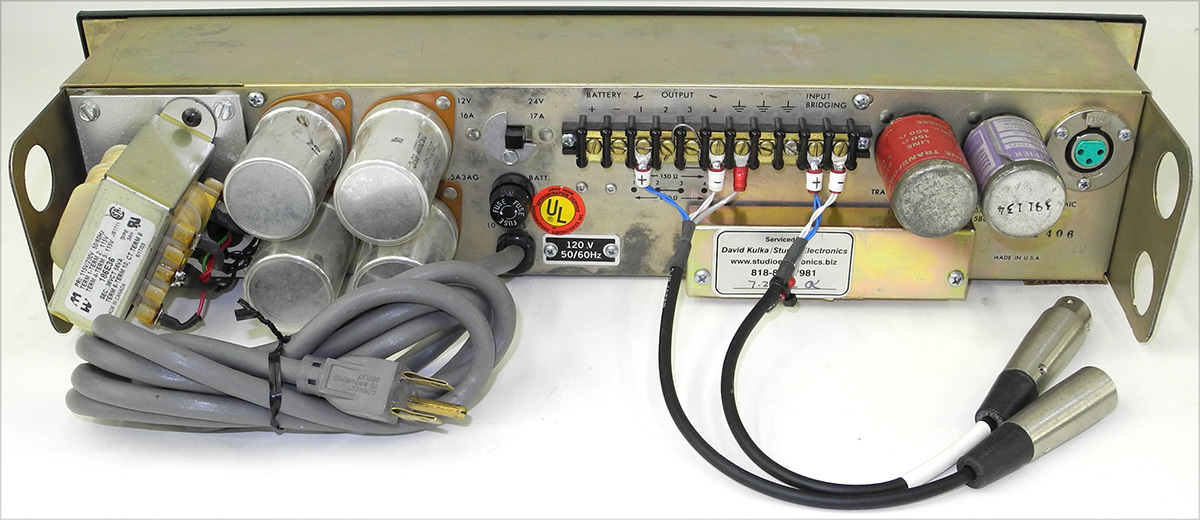 atomheartstudio Copyright © 1995-2017
14-feb-17
December 20, 2013